The first arc concludes! Kidnapped by Siphon and facing certain annihilation, The Sire must choose to accept his newfound abilities or evil prevails! Can he rise up and become the hero he was meant to be? Or is J.J. and the city doomed? Featuring a stunning cover by Tyler Kirkham!
Written, Lettered, Colored by Michael Dolce
Penciled by Daniel Leister
Cover by Tyler Kirkham, Andrew Mangum & Travis Escarfullery
Originally Published by After Hours Press, 32 Pages, Full Color.
The Sire is © and TM 2017 Michael Dolce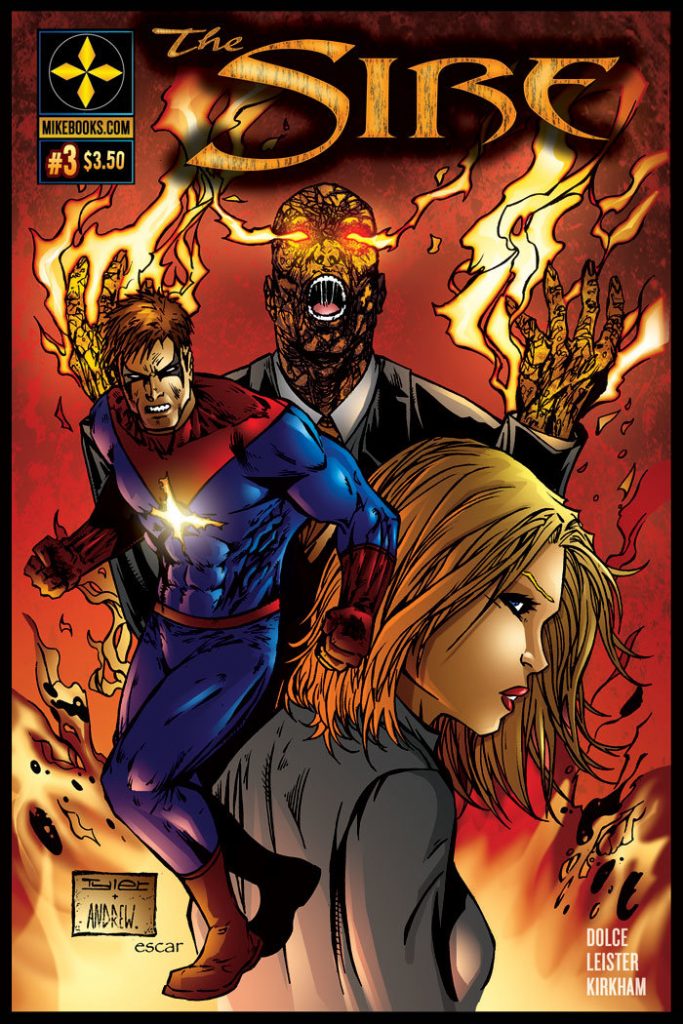 $4.99Add to cart