Time Trader #3 & Plan 59 #2 Close Out Stellar 2021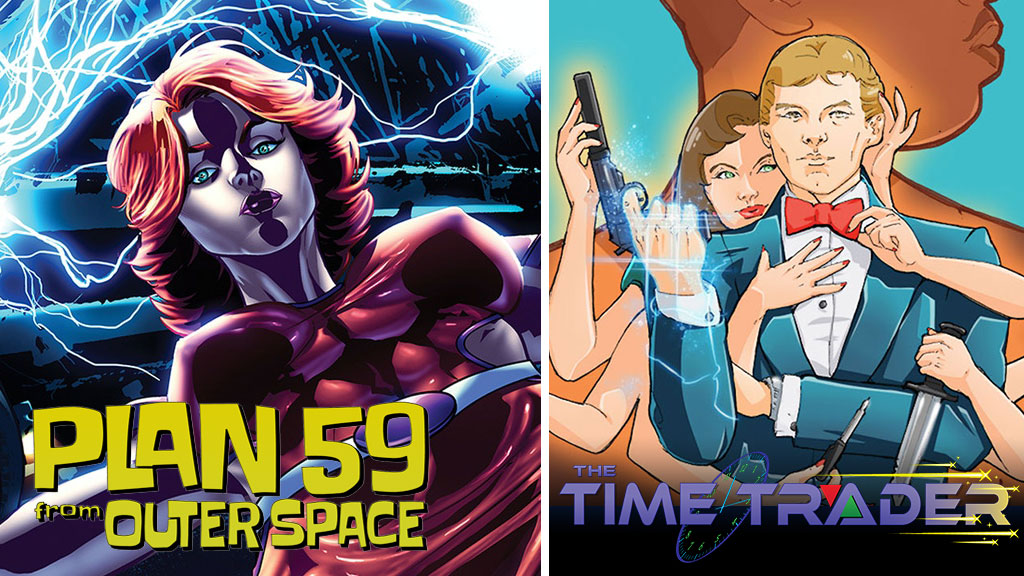 New York, January 5th, 2022 – Sire Studios is the home to cutting edge IP from creator Michael Dolce and 2021 was little exception. Dolce had two separate end of year Kickstarters get funded, Time Trader #3 for Rogue Matter, and Plan 59 #2 for Dren Productions.
About Time Trader #3:  The Phalanx uses Dylan's Time Trading ability to close an important deal with a Global Syndicate. But when the deal results in a massive attack on U.S. soil, he begins to reconsider his allegiances. Can someone really leave the Phalanx willingly? Or is Dylan now in bed with the enemy for eternity?
About Plan 59 #2:  After 58 failed plans, the aliens have finally figured out how to enslave us… an awful sequel to an awful film!