Hey everyone, nice to be back on the mikebooks.com blog. This one is a relative short one though. Just going to list the upcoming awesomeness I've got in store over the coming weeks: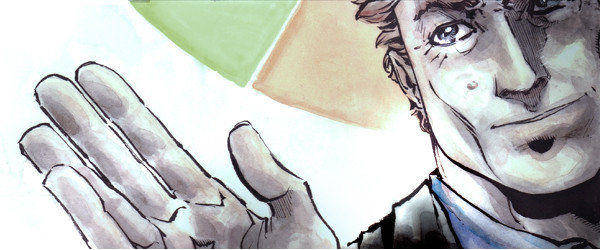 New York Comic Con: I just got back from @ny_comic_con Special Edition. A bit quiet compared to the big one come October (ok, MORE than a bit when compared to the week long celebration Reedpop has planned) but it was nice to get the convention juices flowing again.

Going to be working hard with my table partner @masicajames to get some super awesome prints ready for the show. I've got the art bug going again, especially after actually looking at some of my con sketches over recent shows and thinking, "Hey, I don't suck anymore"

Keep Practicing! That being said, I'm not quite"pro" but I'm getting there. Look for a TON of new prints and sketches going up on my Deviant Art and Facebook page for sale and just to check out over the coming weeks.
The Undone: Soussherpa and myself and Todd are rolling through pages. Look for the first Digital Rewards to drop this week.
The Sire #9: A brand new issue of The Sire is coming in October. Look for a special pre-order event in August.
Sire Web Comic: We resume Wednesday!
Super Mystery Project! I teased something that I'm up to with @talentcaldwell and

@TonyMoy88

a while back and it's almost time to deliver. Trust me, it's going to be sweet! Check out the panel above…
Ok folks, that's it for now, talk soon!
-Mike