The Sire TPB Vol. 2 'EVIL' Variant
Written, Lettered, Colored by Michael Dolce
Art by Michael Dolce, Daniel Leister, Sousherpa and Kris Carter
Cover by Jim Calafiore
Published by Sire Studios, 108 Pages Full Color.
On Thursday October 17th, The Sire was featured on episode four of the hit CBS Show 'EVIL'. It featured a pin up from our most recent trade, 'Sire Volume 2: Lost in Time' by Andrew Mangum and Gene Jiminez and it was one of the coolest things to see our work featured on TV even if it was just in the background.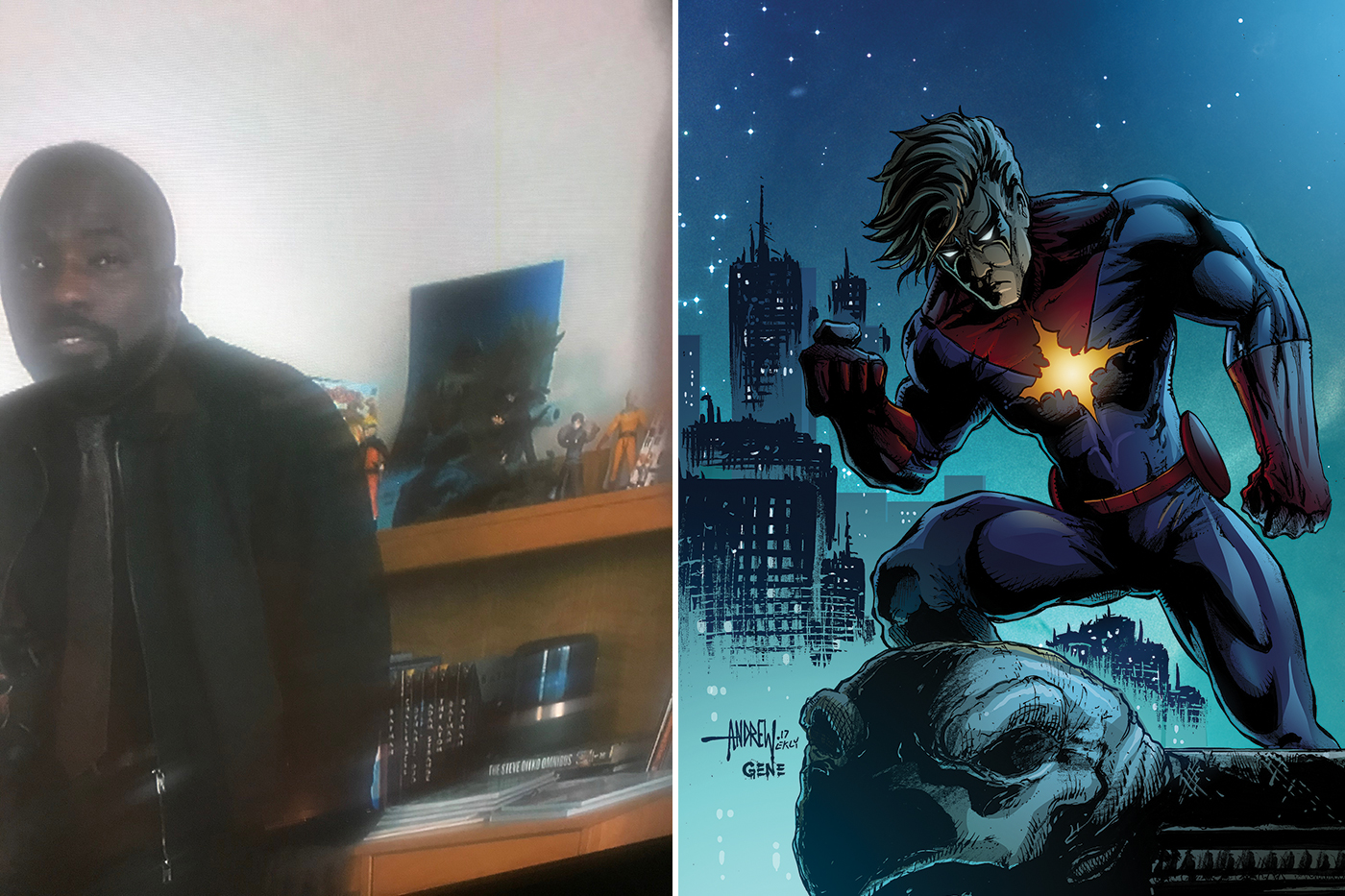 So to celebrate, I thought, why not create a new campaign featuring Andrew and Gene's work as a VARIANT cover to the original trade it was featured in. So if you like 90's superhero action about a guy who has no control over being a superhero and praise from Newsarama, Comic Buyers Guide and more then you've come to the right place.
About The Sire:
Donald Wright is The Sire, a superhero forced by his own costume to fight evil.
When the world is thrust into chaos by an alien energy transforming normal people into crazed superhumans, The Sire has no choice but to save the day. Which makes having things like a social life or a day-job practically impossible.
Donald Wright is The Sire … and he really, really doesn't want to be.