FOR IMMEDIATE RELEASE

New York, NY (October 15th, 2019) – Sire Studios is proud to announce that The Sire will be appearing on an episode of the hit CBS show EVIL this Thursday October 17th @ 10pm EST.
In Episode 104, "Rose 390" stars Mike Colter and Katja Herbers try to help a boy who may be possessed by a demon. He's an avid comic book reader and his room is decorated with posters from his favorite comic book characters.
And who might that be? Why, The Sire of course!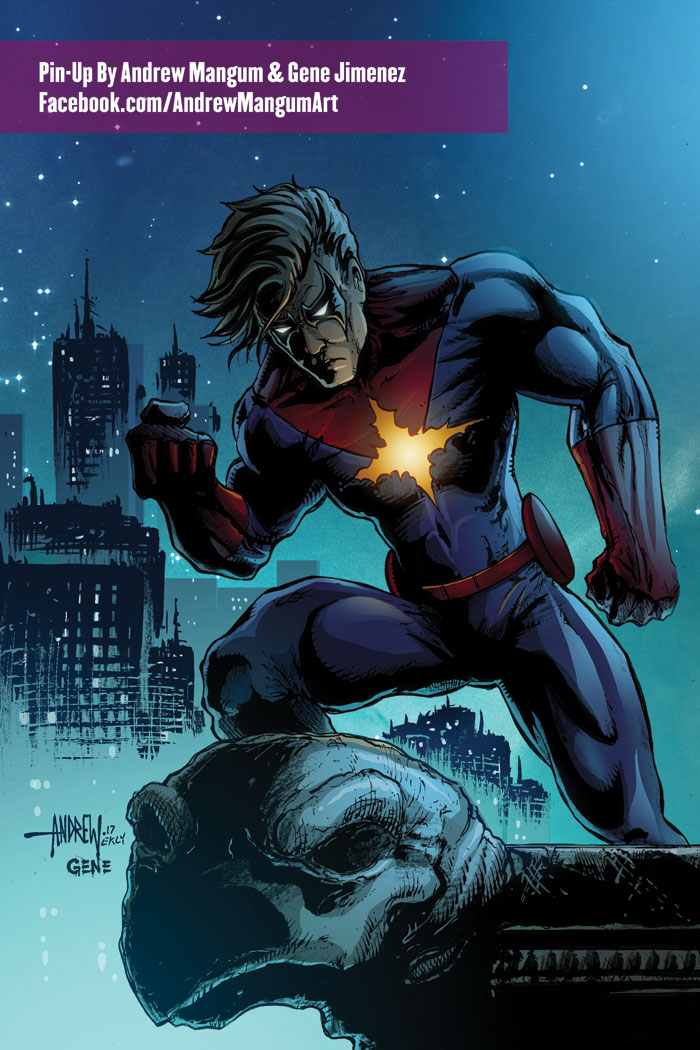 Sire Studios has confirmation that the poster created for the Sire Volume 2 Trade by Andrew Mangum and Gene Jiminez was used for the episode, so make sure to keep a look out during the episode. Many other SIRE STUDIOS properties were also submitted, so it's possible other titles and comics including The Mainstream, Descendant and more could be featured as well.
EVIL airs on CBS, Thursday night 10pm EST.
About The Sire
First published in 2006 to critical acclaim by Michael Dolce, The Sire is the flagship character of Sire Studios. It tells the story of a superhero forced by his own costume to fight evil. To learn more please contact creator Michael Dolce.