Descendant Kickstarter Is FUNDED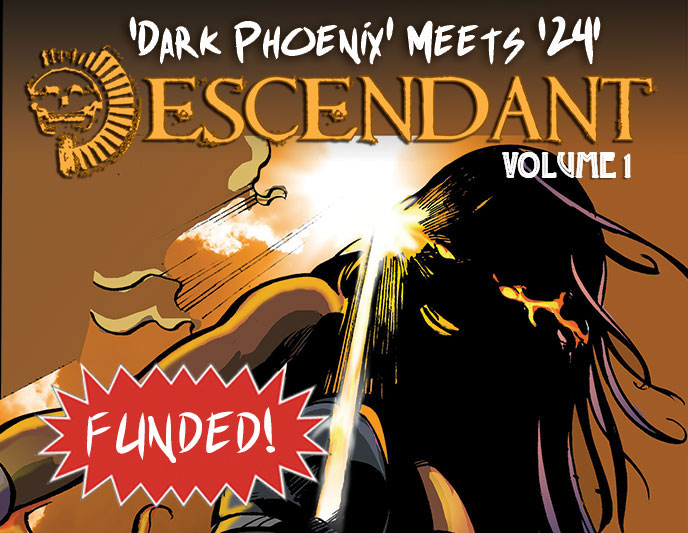 Sire Studios is proud to to announce the Descendant Volume 1 on Kickstarter has successfully been FUNDED! From the entire team: Michael Dolce, Marcus Perry, Mariano Navarro and Brant Fowler, we want to say THANK YOU to all who supported, tweeted, shared and helped make this happen. We created a superhero espionage take that was really fun, unique and surprisingly more relevant today than ever before and are truly blessed to have made this DESCENDANT Kickstarter Trade a reality!
MISSED OUT?
Not to worry! You can still purchase the book from our web site (you just can't get in on all the cool reward packages from the campaign). Maybe next time! Click here or the button below to pre-order a copy of the book. We expect to start shipping soon.
ABOUT DESCENDANT
Believed to be the embodiment of an ancient Incan prophecy, United States counter-terrorism soldier Rayne Santiago is forced to return to her South American homeland of Martagal when she receives word that her brothers have been abducted.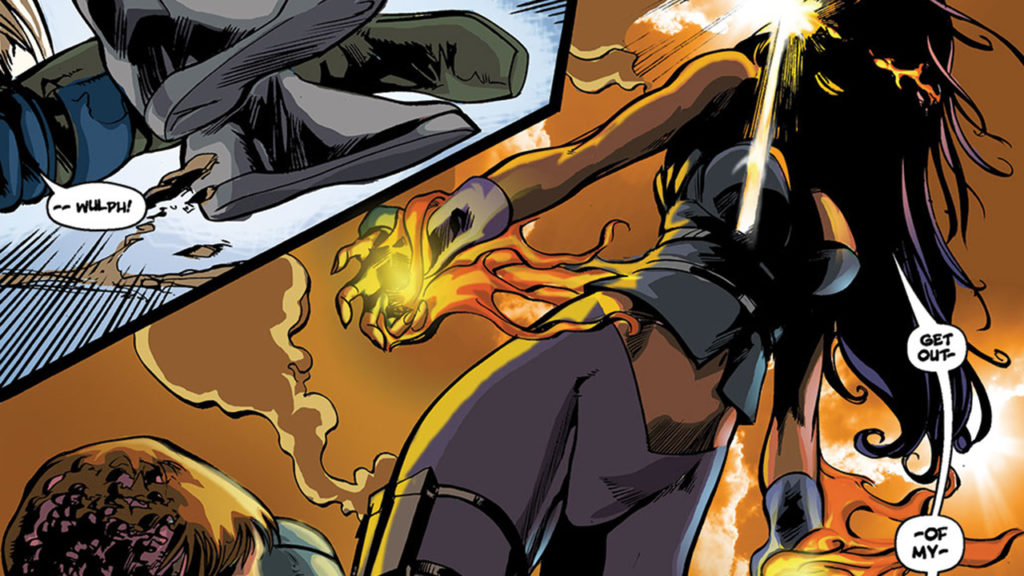 Exiled from her country years ago for abusing her own innate pyrokinetic abilities, Rayne must win back the trust of her people and overcome her fear of the powers that lay dormant inside her in order to rescue her brothers from the regime's sinister commander, Dr. Alexis Bane.
What's a Kickstarter?
Basically, Kickstarter is a website used by creators all over the world to generate the funds/sales necessary to offer their most dedicated friends/readers/fans advance — and oftentimes deluxe — copies of their work.
It's no different than pre-ordering something on AMAZON or any web site. In short, Kickstarter has become it's own center for distribution, so creators like us can go directly to the consumer without any middleman.
How Do I Participate?
Just stay tuned – our next Kickstarter is coming in March 2020 for the new issue of The Sire!